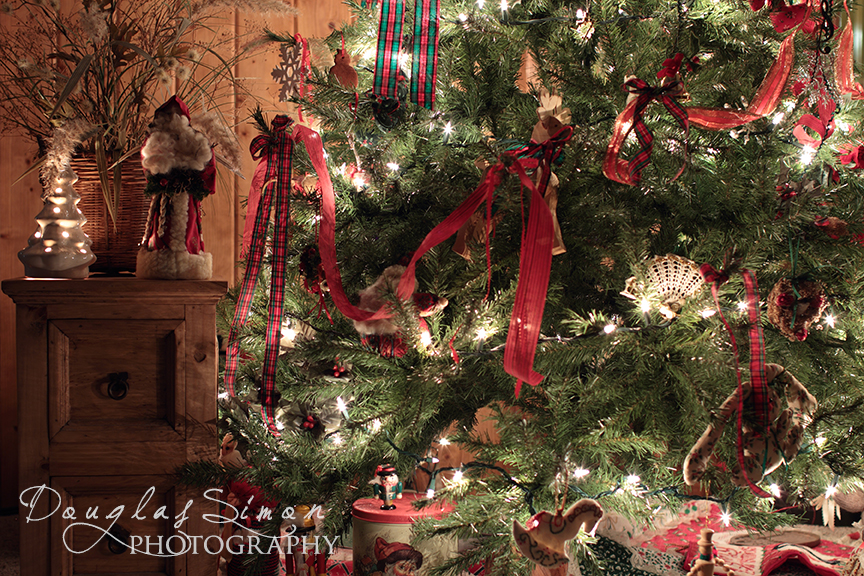 Take a Great Christmas Tree Photo!   Photo 1
It's that time of the year.  Your Christmas tree is decorated and you want to capture the beauty, only to find the flash is washing out the lights. You just can't capture the mood.
The only light source needed is the string of tree lights.  Even the background wall (on photo 1) is a reflection from the tree lights.  Make sure your lights are NOT twinkling.  Find just the right distance, angle and proper eye line to place the camera.  You need a tripod to steady the camera.  You'll need to custom white balance.  Tree lights (LED lights) are about 2500K for custom white balance.  I used a 35mm lens on my Canon 7D.  The ISO for both of these shots is set to 100.
Photo 1:
Aperture is 2.8
Shutter Speed set to 2.5 seconds
Photo 2 – Close up of tree branch:
Aperture is 5.6
Shutter Speed set to 6 seconds.