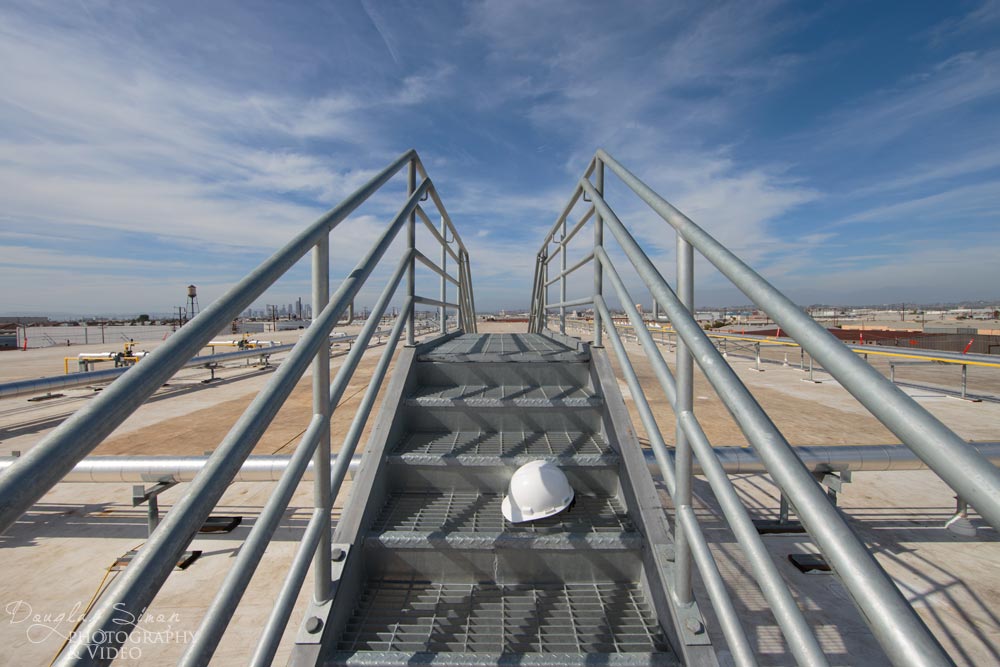 Nothing like being alone on a rooftop shoot, especially when the client is asking for a few creative shots.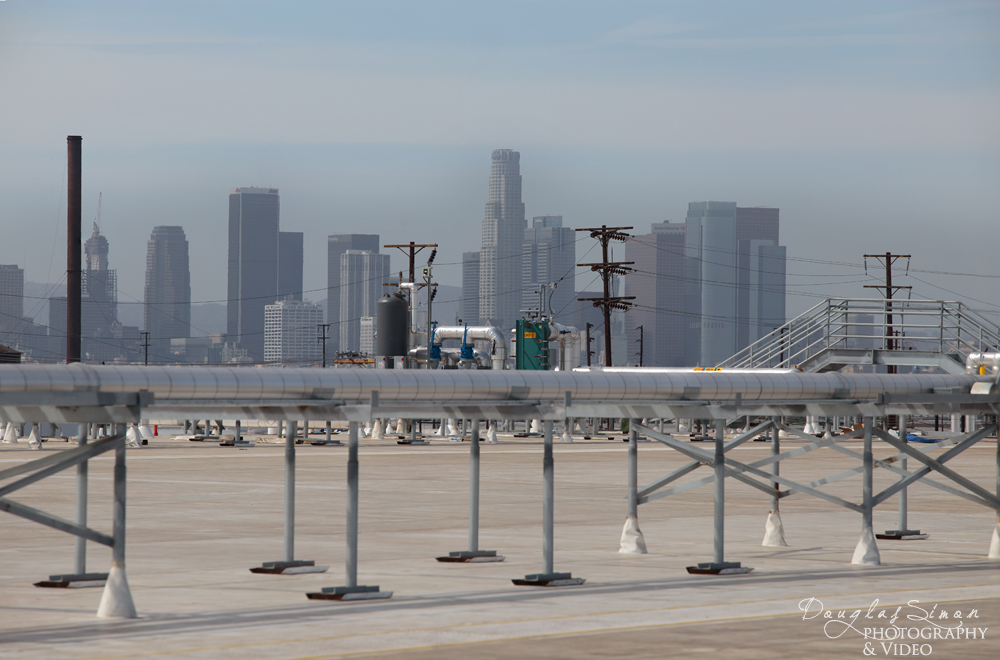 The client hoped to have the Los Angeles skyline as a background to the rooftop system they had installed on this industrial building.  In these two shots the skyline seems close, despite how far away it was.  The 70-200 mm Canon lens is a long lens which compresses the background-bringing it closer in the images.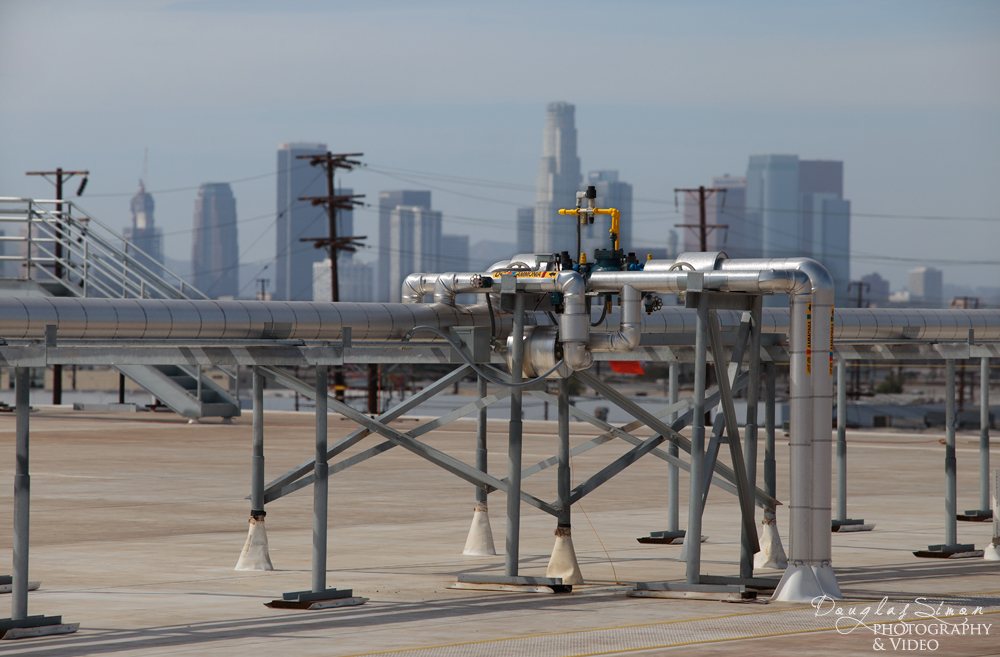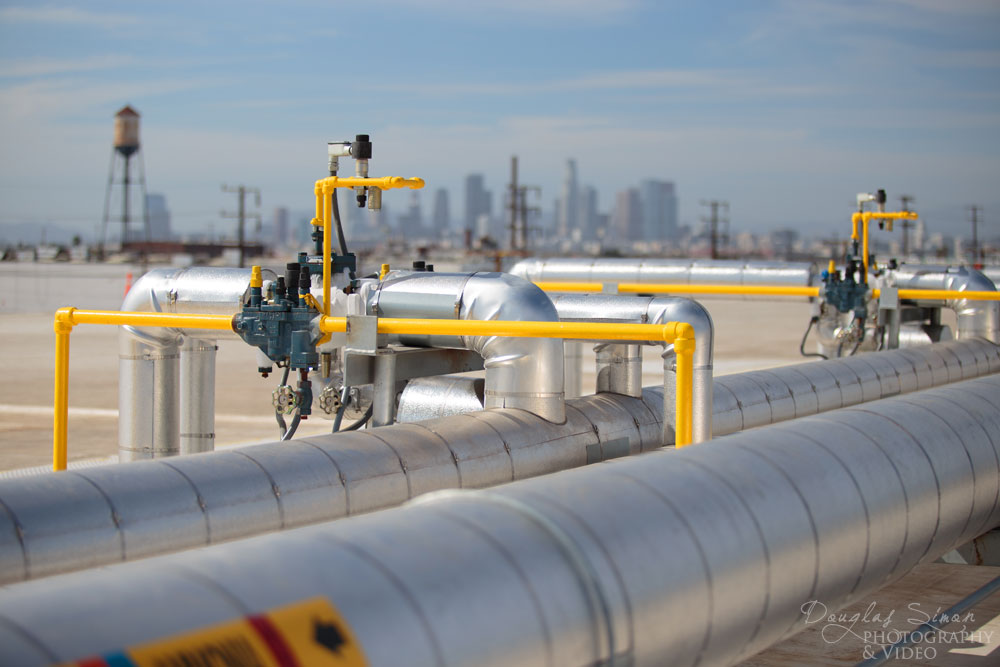 Shot with the Canon 35 mm lens you can see how far away the skyline actually was located.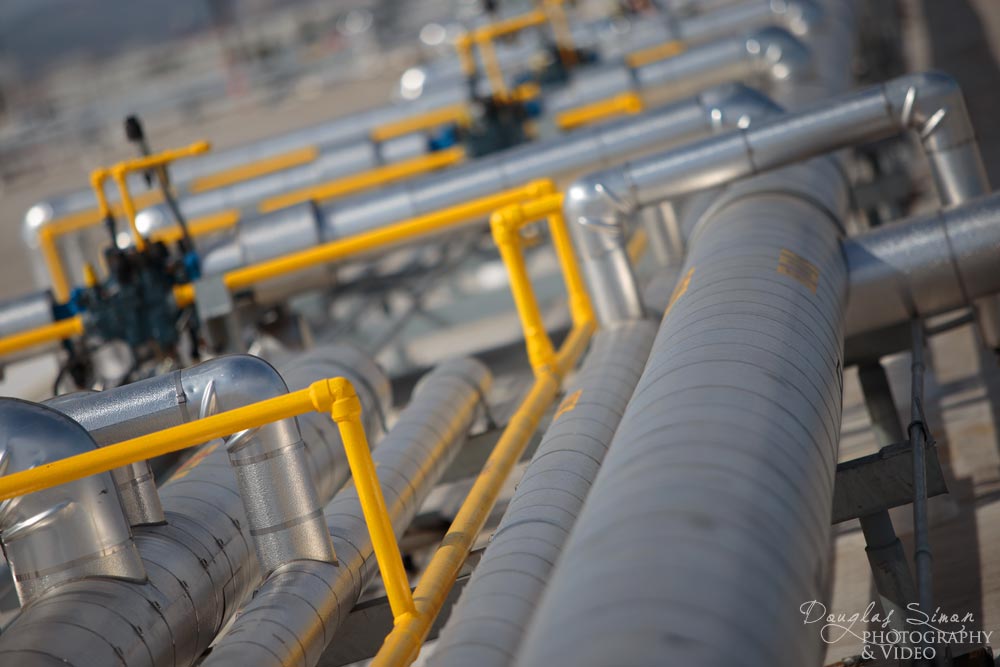 Using the Canon 35 mm 1.4 lens let us grab this creative shot.