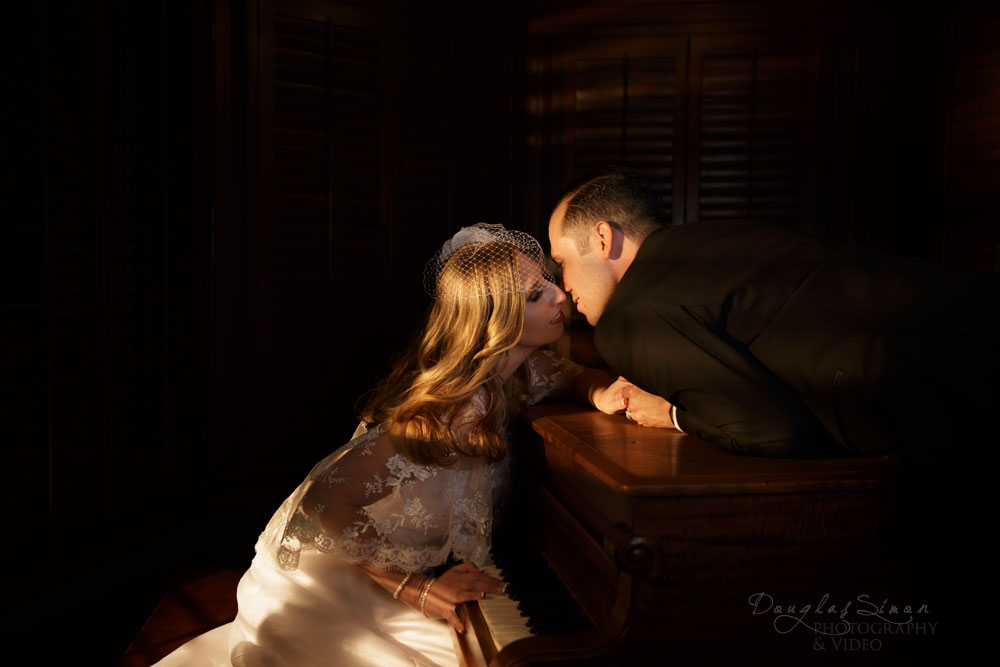 This is the final wedding couple portrait in the series of three (see below). The bride wanted a beautiful shot at the piano and we decided to embellish with a story.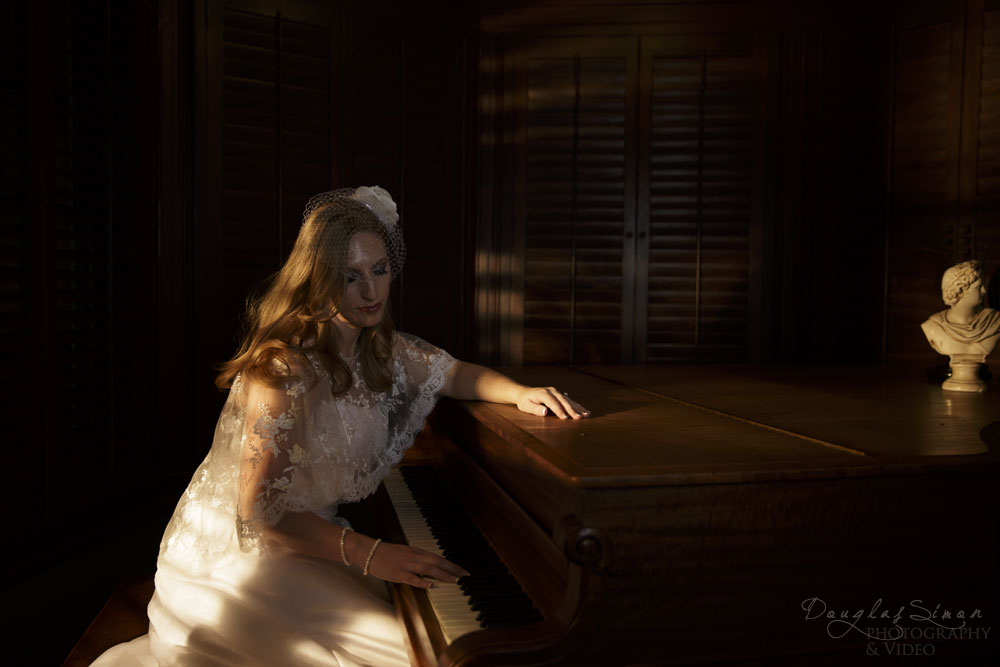 Shot 1 – Lonely Bride, with little light.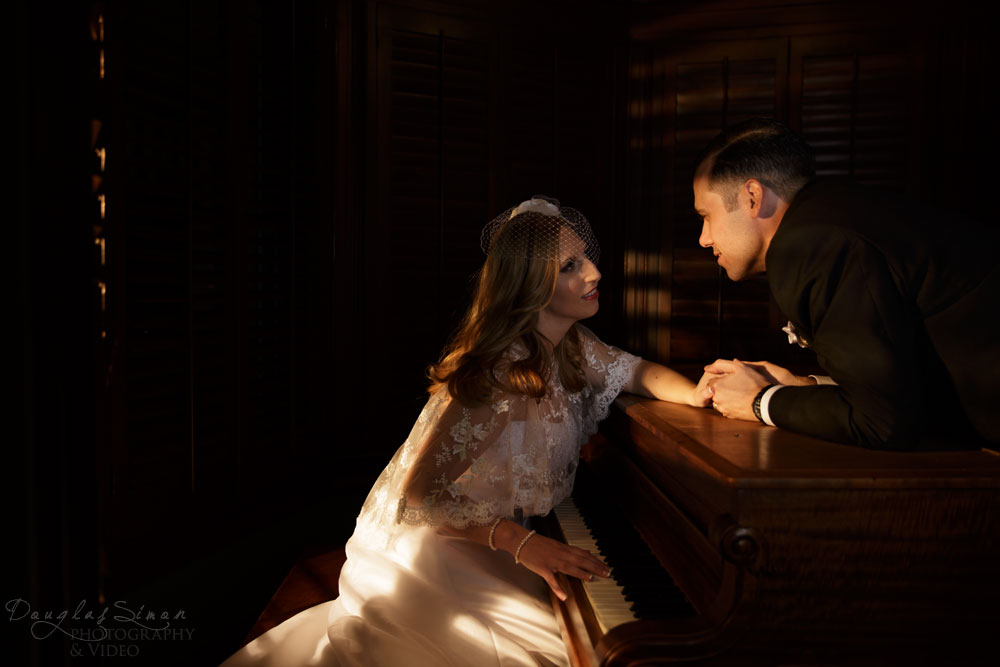 Shot 2 – Enter the Groom, the light of her life.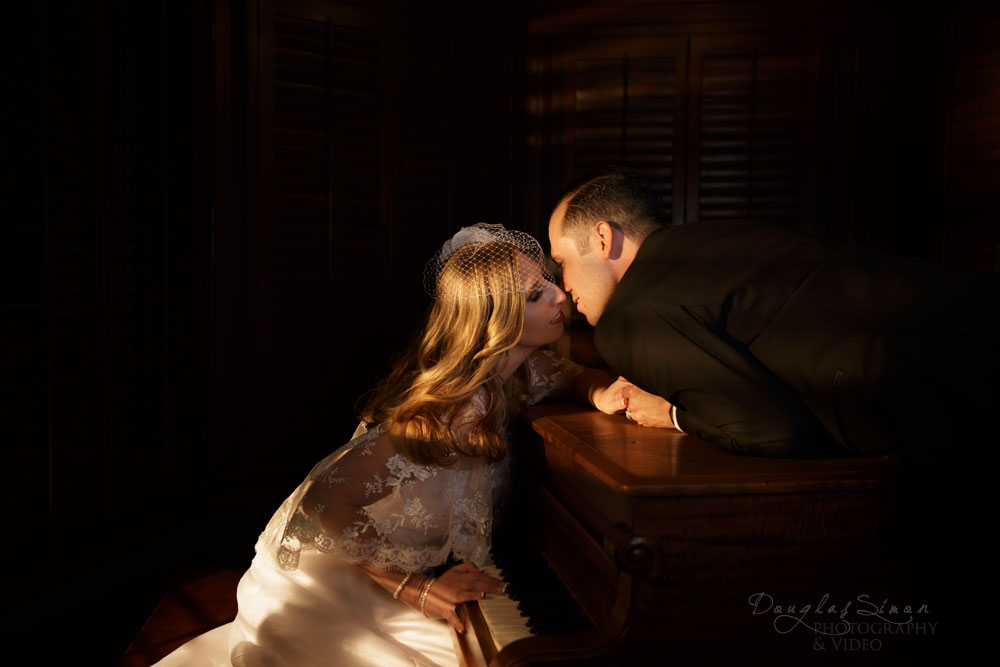 Shot 3 – Both engulfed in light – on the brink of the kiss.
This was shot at night.  Outside the window we set up an Arri 750 open face. The choice of tungsten light created the desired sunset effect through the wooden blinds.
Canon 5D Mark III
Canon lens 24-70 2.8
Visit our Wedding Photography and Engagement Photography pages.