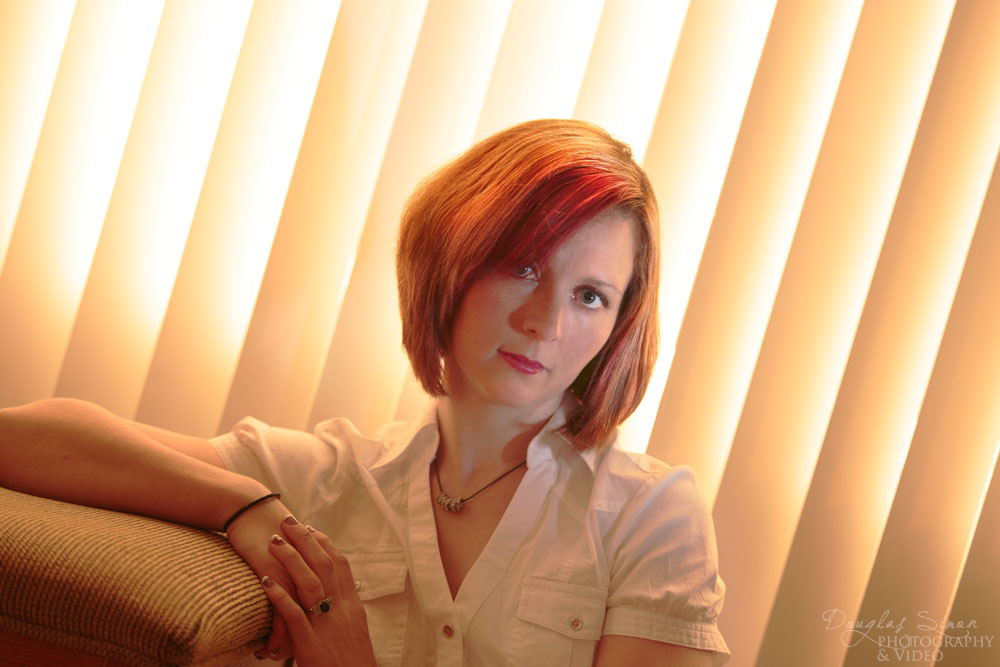 What goes into a portrait photography session?
This is an in-home session.  This small house had no background photographic opportunities.  The photographer created one from a set of window blinds. Despite looking like it was shot at sunset this is a staged shot-manipulating the background.  We created this effect by setting up tungsten lighting outside the window at night.  Adjusting the window shades for the precise bounce of light gave the photographer the control he wanted. Using a handheld flash allowed for exactness in adding the highlights to face and hair. Every angle and tilt of camera complete the composition of the subject.  Once softness and overall look was established to the photographer's eye the session proceeds with multiple shots.  Finishing touches are completed in Photoshop for facial tone and minor touch-up.
Read more on our website about backgrounds for portraits.